How to Finally Feel Fulfilled in Your Career as a Medical SLP
Do you feel unfulfilled in your career as a medical SLP?
Do you feel completely overwhelmed, overworked, overstressed, yet completely misunderstood and under-appreciated in your facility?
Do you feel like you're riding the therapy hamster wheel unsure if you are even providing the care for your patients?
You see, I started out my career working in the schools.
I had zero clinical hours and zero externships in the medical field, yet I kept being pulled in that direction.
I was fortunate enough to have awesome CF supervisors who pushed me to shadow some SLPs in skilled nursing, but once my C.F. was over and I accepted a job in skilled nursing… I was drowning, like not even up-a-creek-without-a-paddle drowning, like trying to climb-up-Niagara-Falls drowning.
I embarked on the long and arduous journey of self study and educating myself on countless research articles, and wasted so many hours weeding through CEU courses and papers that weren't really even relevant to my particular situation.
My wonderfully supportive boss sent me to so many CEU courses that were great and all, but some I just couldn't use in my facility, or they were so focused on a specific population, and honestly? Some were just way over my head.
And not only was it a huge waste of time and money for me… but then I think of my patients.
They came to me expecting me to use the highest quality evidence available to help them achieve their goals of regaining their speech, language, or swallowing abilities.
Not only could it have been a gigantic waste of time for them to come get speech therapy from someone who only had sub-par training in some areas, but what about the cost?
I remember the days of filling out the appeals of denied therapy and wondering what the heck I was doing so wrong that my patients weren't making progress like they should, their services were denied reimbursement, and I felt like the biggest failure ever and on the brink of total and complete burnout.And then I found like minded colleagues on social media, which turned out to be a blessing and a curse all at the same time.
At first I was on cloud nine that so many people were seeking the answers that I was looking for as well, but then it almost became a game of Scrabble.
I found myself more conflicted than ever, because everyone had the best of intentions, but who can tell who actually knows what they're talking about behind a social media handle?
We all try so hard to do the best for our patients, but there's no peer review process online, no way to verify the evidence unless the poster provides several research articles, in which case we're back to square 1 of spending hundreds of hours pouring through research papers that may or may not even be applicable to me or my patients after spending hundred of dollars just to access the articles, which makes this game not so fun anymore.
And who suffers most?
Our patients.
But at the expense of our mental sanity and health care dollars.
Now imagine if there was *ONE* place that you could go to receive all of the support and resources to help you eliminate these feelings.
Imagine if you had immediate access to peer reviewed, up to date resources, how much time you would save.
Imagine if you had access to several clinical experts and university professors to help guide you in your clinical decision making.
Then would you feel fulfilled in your career?
Do you think then your patients would  receive high quality care and make progress towards their goals?
What if I told you I've created this EXACT solution?
I created what I like to call, the new C.F. path.
Nope! Not the Clinical fellow path, the "CAREER FULFILLMENT" path.
You see, I wish I could do my C.F. over except with having the foundational knowledge that I now have, but had to search for over several years, spending hundreds of hours, and thousands of my own dollars to find which at times just feels like riding a hamster wheel and getting nowhere fast.

A hamster wheel that can lead to burnout because of all of the frustration.
So I decided that's not how I want this field to end up.
I love this field and my career and my patients so dang much.
But it shouldn't have to be this hard.
So I began to wonder if there was a path to career fulfillment with the foundational knowledge and tools that we need to succeed, then perhaps we can get off the hamster wheel and make real progress, real evidence based progress with career fulfillment, and not burnout.
I'm Theresa Richard M.A., CCC-SLP, BCS-S.
I'm a Board Certified Specialist in Swallowing and Swallowing Disorders.
I own Mobile Dysphagia Diagnostics and have provided mobile FEES studies to over 50 skilled nursing facilities across 4 states.
I have helped over 30 medical SLPs start and grow a thriving mobile FEES company.
I created a podcast called "Swallow Your Pride" that debuted at #11 on the Science and Medicine chart of iTunes.
I am not an expert.
I am not a researcher. (Although we do have them on our team!)
I still consider myself a student, deep in my C.F. (career fulfillment) journey yearning to know more about why we do what we do, and learning every single week from this incredible group of teachers we have in the Medical SLP Solution.
I run this site not as an editor of a peer-reviewed journal, but as a normal girl in the trenches seeing patients every day, and wanting to provide for them the highest quality assessments and treatments that are supported by the evidence.
You see, it's totally NOT your fault that you didn't have a solid medical foundation in grad school, or experienced mentors to help launch your career, you just tried to do the best you could in the situation you were given, but now realize that it might be holding you back from really helping your patients.
"But Theresa, you don't understand, I have a classic case of #myadminwontletme."
Believe me, I get it, I once suffered from that too.
But once I realized the toll it was taking on my patients, and that they weren't improving like they should, I knew I had to do something different.
I couldn't let the administrator stand in my way of providing high quality therapy to my patients.
That was my job, but I just didn't quite know how to.
"But then there's the director and she only cares about minutes."
And while there is some truth to that, because they do have to keep on top of the minutes, it is our job to make sure that we are not billing fraudulently, especially when there probably are some patients in our facility that could really benefit from our services.. if only we knew how to treat them appropriately.
For so many years I convinced myself that the administration were the ones standing in my way of helping my patients achieve their goals, until I had extremely supportive director and administrators and realized that maybe I was the problem.
I had no time to read the research and dissect it for my patients while working 60 hours a week trying so damn hard to hit my productivity requirements, but I hated using that excuse.
Our patients deserve evidence based treatment, and i certainly didn't want to make recommendations that could be harmful, but the evidence is constantly evolving, and it is downright impossible to keep up sometimes.
Which is why I created the Medical SLP Solution.
No other course or program will give you the diverse, high quality, done-for-you materials that are blind peer reviewed by university professors.
The Medical SLP Solution provides the materials, resources, and webinars registered for ASHA CEUs, that you vote on combined with access to experts in all areas to answer your toughest clinical cases with compassion and evidence.
Now, you might think that you've been in this field long enough and you have enough experience or maybe you had a stellar medical SLP program that you don't need any done-for-you resources.
And you might be right.
But the research is constantly evolving, and it will take you a heck of a lot longer to dig through the research to find the answers and you still might not find the best evidence out there for that specific patient.
Believe me, I'm a 4-time ASHA ACE Award winner. I didn't think I would need any more CEUs either.
But the reality is, at this stage, it's so easy to take these extremely specific and specialized CEUs in our specific niche, when really there are so many other aspects to our field that we should know about and keep to date with.
But that can get expensive, and not many people want to put their CEU budget towards an introductory course that may not directly impact them on that day.
Until you have a patient in front of you expecting that you have the knowledge in that area to help them.
The Medical SLP Solution has helped to expand my foundation of knowledge. This helps me understand my patients as a whole person and not just as a diet. I work WITH my patients more instead of ON them. I feel like I'm helping them to achieve THEIR goals and this makes such a difference to them and really effects my day!
The Medical SLP Solution has taken away that big question mark of, "Am I doing this right?" and, "What I'm the world do I do with this one?" I feel like I'm a better advocate for my patients because of it.
The Medical SLP Solution is my life raft in a very lonely ocean. I don't have any IRL SLP mentors. It means so much that I have a place where I can get quality answers to my questions by experts who are knowledgeable on all the latest research. One of my successes that I attribute to the Medical SLP solution is: completely overhauling my aphasia therapy thanks to our aphasia expert. I used to just do workbooks. Now, I provide a true holistic person centered therapy approach, including: communication partner training, AAC, supported communication techniques, and multimodal communication. My aphasia patients are very happy with the services that I'm providing. One example … For my patients with more severe aphasia, traditional therapy tasks (confrontational naming, following directions, etc) can be very challenging. I am now teaching them and their families how to communicate in a positive way that isn't so frustrating. I would have never known how to do this without the Medical SLP solution.
The Medical SLP solution has helped me perform bedside swallow evaluations and cranial nerve examinations in a more comprehensive and organized manner! The responses on the forum helped me with my resident via increasing tongue strength. Overall the resources are fantastic!! I feel as if I'm performing assessments based on evidence with resources to back it up! Working alone in a SNF means no other SLP to bounce ideas off of so this online community is much needed. Also shoutout to the moderators who each helped me with a tough case (resident with brain cancer and difficulty reading/spelling).
The Medical SLP Solution helps me speak to other professionals about my patient and feel confident in my knowledge, also completely changed the way I do a bedside swallowing evaluation. Doing better bedsides and getting instrumentals has helped me adequately design treatment protocols for my patients, increasing patient outcomes (a few are now on regular diets!). It makes me feel amazing that I could help them get back to a normal diet.
I have re educated myself, my colleagues, and medical professionals using information provided by the Med SLP Solution and I hope this transfers to optimizing patient care. Knowing the evidence base provides confidence for me as an SLT which means this transfers to my patients goals and expectations. I feel I go home knowing I've done as much as I can and I'm not desperately rifling through journals at midnight wondering if I'm doing the right thing!
The Medical SLP Solution is my go to FB group for advice and info. I feel that I get well balanced (research based AND clinical expertise) advice. I work alone and don't have anyone to turn to for mentorship, I feel that this helps in that area.
I got the mentorship I always wanted in my CF in the Medical SLP Solution! The Facebook group has been invaluable in guiding me in my treatment and evaluation skills and making me more comfortable with the variety of diagnoses I see in inpatient rehab. It also gave me the confidence to apply for – and land! – a new job at a teaching hospital doing acute care and inpatient rehab. Finally, this site has allowed me to see through all the bull some SLPs put out there (specifically in cognitive and dysphagia rehab) and helped me find the evidence I need to advocate for instrumentals. But overall – discussing my patients with the mentors in the Facebook group allowed me figure out what my patients' goals even were and helped me develop appropriate, evidence based treatments to help them on the right track.
The Medical SLP Solution helps me speak to other professionals about my patient and feel confident in my knowledge, also completely changed the way I do a bedside swallowing evaluation. Doing better bedsides and getting instrumentals has helped me adequately design treatment protocols for my patients, increasing patient outcomes (a few are now on regular diets!). It makes me feel amazing that I could help them get back to a normal diet.
Introducing …
The CF (Career Fulfillment)
you've always wanted.
The Medical SLP Solution helps stressed out, overwhelmed, and misunderstood medical SLPs become the respected expert in their facility and work towards career fulfillment.
No other course or program will give you the diverse, high quality, done-for-you materials that are blind peer reviewed to completely remove bias by university professors including an ASHA Fellow!
The Medical SLP Solution provides the materials, resources, and webinars registered for ASHA CEUs, that you vote on combined with access to experts in all areas to answer your toughest clinical cases with compassion and evidence.
Job Support for SLPs Working with
Adults or Children in the Medical Setting
Take a sigh of relief!  With your monthly subscription, we'll be reducing your job stress with…
Weekly Done-For-You Resources

Listen, we're not Pinterest here. We don't want you to do it yourself, you're already stressed out and overwhelmed! Each week, you will receive 1 handout and 1 video created to help educate you or advocate for your patients. All handouts have clickable links for your convenience and can be printed to take on the go. The resources will never go away, the library just continues to grow.

Blind Peer-Reviewed Resources on ALL areas of Medical SLP

– You deserve to have confidence in knowing that the materials you are using for your patients are evidence based, and designed to save you from weeding through all of the crap. We cover aphasia, dysphagia, dysarthria, voice, cognitive communication, pediatric, and NICU … just to name a few.

Resources That Are Decided On By Members

We're here to save you time and money by giving you the materials that you need to do your job.
1-Hour Live Webinars Offered Monthly for ASHA CEUs:

Our members vote on the topics and have a chance to ask the presenters questions live and on air. If you miss the recording, no biggie! All webinar recordings are uploaded on the 1st of the following month and can be viewed for ASHA CEUs at your convenience.

Ask Us Anything!

Paid moderators and university professors to ensure you receive guidance supported by the evidence.

Private Forum on the Website:

 Not on Facebook or just hate posting publicly? No sweat, post your questions anonymously on our private forum
What areas does the Medical SLP Solution cover?
The Medical SLP Solution Membership
Yearly Membership
ASHA CEUs
Weekly Emails
Materials Library
On-Demand Videos
Forum for Questions
Exclusive Facebook Group
Two Months FREE!
Monthly Membership
ASHA CEUs
Weekly Emails
Materials Library
On-Demand Videos
Forum for Questions
Exclusive Facebook Group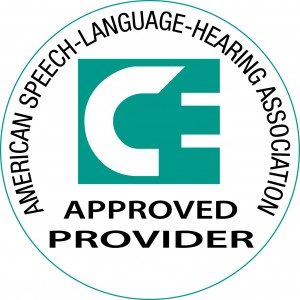 ASHA CEUs
Monthly CEU Webinars
Need some continuing ed?  We have you covered!  Each month, the members vote on one topic that they would like to have an in-depth training with the latest evidence-based practices.  As a member, you will be able to watch the training live and ask questions or watch a recorded version of the training afterwards. We offer webinars that are approved for ASHA CEU credit and you can earn your CEU by attending live or watching any of the recordings that are approved by ASHA within 12 months.
We're adding at least one new hour-long CEU per month and we'll be adding additional ones as we go along.  That's everything you need to get your 30 ASHA-required CEUs per 3-year cycle!
Handouts/Worksheets
Weekly Done-For-You Resources
Check out our library of printable assessment and treatment materials and resources. Done-for-you in-services in the form of slide shows and brochures and patient handouts are also coming soon!
On-Demand Training Videos
Video Library for Additional Training
When you're not sure how to treat a specific disorder or problem, we have a huge library of evidence-based training (EBP) videos to help you out.  Log in at your convenience and watch any of our short training videos that will bring you up to speed on the most current EBP strategies and techniques for many different disorders, problems, or topics.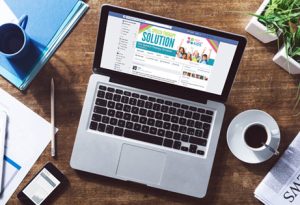 Ask Us Anything!!
Answers to Your Tricky Questions
Let's face it, even with all this support, you're still going to have those tricky cases when you just don't know what to do next.  We have a solution for that as well!  As a member of The Medical SLP Solution, you'll have two different ways to get answers to your tough questions:
1. Exclusive Facebook Group: Hop into our exclusive Facebook group and ask your question in there.  Theresa Richard directly answers member questions in the group as do the other SLP staff members for The Medical SLP Solution.  Plus, you'll get answers from anyone else in the group who has experience with that topic!
2. Forum in the Membership Area: Not on Facebook?  No problem!  You can also ask questions using the forum inside the membership area.
The Medical SLP Solution has helped me to incorporate cranial nerve exams into my CSEs. Yay, thank you!!! I was able to make a referral to a neurologist based on the CNE results. The patient was diagnosed with multiple cranial nerve palsy and referred to a specialist. She'd been dealing with her condition for months without any referrals.
I like the printable handouts. For example the one great thing has been the examples for writing modified barium swallow studies. Honestly I see a lot of "you should be doing this or you should be doing that" but nobody's ever given examples. Thank you for the examples!! For me I think the examples are giving good continuity of care. Before I think my reports were all over the place.
I love the access to the CEU courses, but the Facebook discussions are really helpful. They are more focused on relevant topics with useful links and resources than other FB discussion groups. It has helped me to be better, more efficient clinician. I have already incorporated both the cranial nerve exam and the informed consent form into my practice, and look forward to utilizing others.
The Med SLP Solution has really changed my dysphagia treatments by really advocating for instrumentals in order to really know what to treat. My SNF is privately owned, which has great benefits, however; a negative is that they don't want to pay for FEES or MBS. Now I feel like I have the support I need to successfully advocate for my patients. Also, it has allowed my dysphagia evals to become more in-depth and focus more on cranial nerve function rather than s/s of aspiration reported by nursing. I have also convinced my facility to order tools in order to target expiratory muscle strength. Recently, we had an admission from our ALF to our SNF with a 101-year-old on puree textures with honey thick liquids from the hospital. She is now back consuming regular textures with thin liquids.
The forum and Theresa have helped me connect with other therapists working with a fairly niche population (adults with ID/DD). Feeling connected to other therapists in the field is one thing that has been lacking for me because the population is generally underserved. I feel more connected and can talk freely with therapists encountering similar barriers and clinical issues.
As the solo SLP in a hospital-based OP clinic, I really appreciate quick access to EBP materials. Being part of the Medical SLP Solution group makes me feel like I have super-smart SLP directors and co-workers— experts who I can contact at any time. It allows me to be my best and to do so in an efficient manner.
As the demands of health care continue to escalate, its great to have what is needed in a quick and informative way.
This is an invaluable resource site! I work in acute care and outpatient and it is very fast paced. Having The SLP Solution at my fingertips is making my job easier!
This is worth every penny so far (and it has barely started). The expert SLPs are so responsive and helpful. The environment is very supportive and informative.
We have big changes underway for the SLP Solution memberships!  We have closed the doors for the summer so we can revamp the inside and focus on taking care of our current members.  We'll re-open this Fall with a big re-launch celebration.  We'll let you know when the doors open again.  Just click the button below to join the waitlist!
The Medical SLP Solution Membership – Choose a Plan
Yearly Membership
ASHA CEUs
Weekly Emails
Materials Library
On-Demand Videos
Forum for Questions
Exclusive Facebook Group
Two Months FREE!
Monthly Membership
ASHA CEUs
Weekly Emails
Materials Library
On-Demand Videos
Forum for Questions
Exclusive Facebook Group
Frequently Asked Questions
You will be set up on a payment plan via your credit card.  Each month, you will be charged the monthly fee.  You can cancel at any time and there is no cancellation fee!
This membership is for Speech-Language Pathologists in the medical areas of our field.  This membership is not intended for families or caregivers as the resources presented will be created for those who already have the background training in medical speech-language pathology.